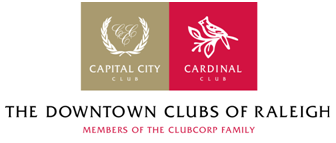 August 26, 2011
CygTec, Inc.
911 Paverstone Drive, Suite F
Raleigh, NC 27615
Mr. Yeruva,
On November 9, 2011 the Downtown Clubs of Raleigh will host the 2nd Annual Salute to the Troops luncheon at the Capital City Club in downtown Raleigh. This event will honor the men and women of the armed services who serve our country every day, yet so often are not recognized.
Your contribution of $550 will help us reach our goal of a $10,000 donation to the USO of North Carolina.
We appreciate your support.

Karl Swink
General Manager
The Downtown Clubs of Raleigh
Capital City Club
411 Fayetteville St., Raleigh, NC 27601
919.832.5526 / 919.928.1721 Fax
capitalraleigh.com

Cardinal Club
150 Fayetteville St., Raleigh, NC 27601
919.834.8829 / 919.834.4686 Fax
cardinal-club.com